Newest Creations Available For Sale
Please click on the picture for a full size picture that is upright.... I'm So Sorry!!! My pictures seem to be sideways! I will be working to try and fix the problem!
I'm listing all of my older stock at cheaper prices to make room for my next creative streak! If you should find something you're interested in and would like to purchase please contact me at dreamsbyannie@yahoo.com. I am also happy to take on commissions for other pieces you might like to own. Please understand that I work with nudes, fabric and I don't get along much. Now and then I am able to find another artist that will create wearable pieces for me to use. My pieces start at $150 plus shipping costs. Thank you for taking the time to visit my site!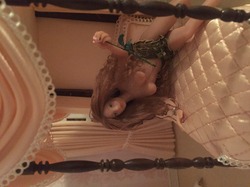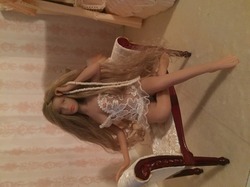 $125 - from my personal collection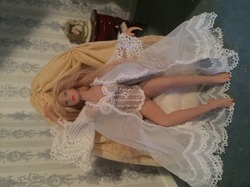 $150. - Doll sold with hand made chair, chair and outfit a creation of Ruth from RuthEllens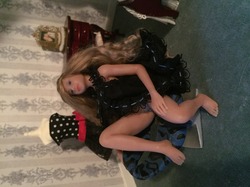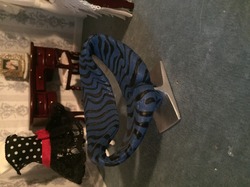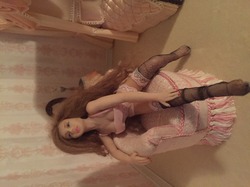 $130 - a little larger than mini but sitting it's hard to tell. Cuddle couch included and created by Ruth of RuthEllens
$100 - pretty girl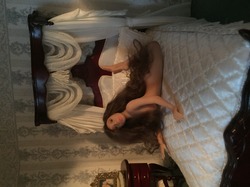 $100 - Dark haired doll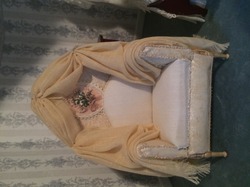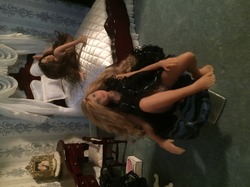 $125 - Doll sold with chair, outfit created by Ruth of RuthEllens.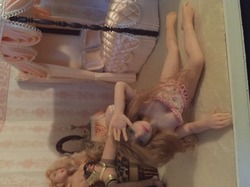 $100 - corset by Ruth of RuthEllens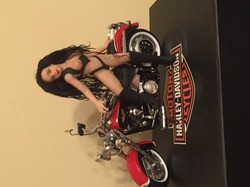 $150 - includes collectors Harly bike with its own collectors box as pictured